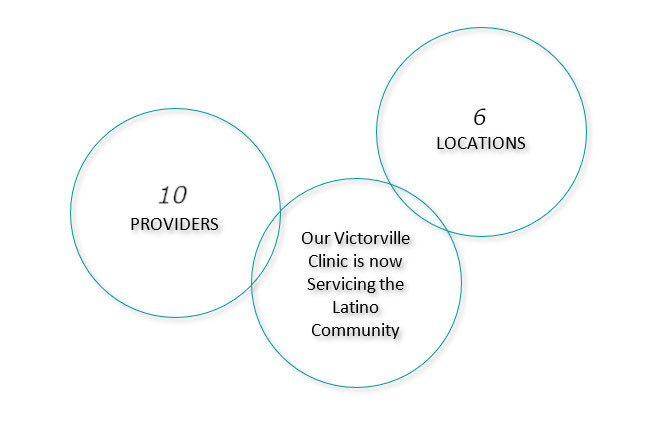 Jonah Medical Group, the provider of choice in healthcare, first opened its clinic practice in 2009 located in Koreatown (Los Angeles, CA). As the primary care provider representing the Korean American Community in Southern California area with clinics in Orange County, San Bernardino County, San Gabriel Valley, and Los Angeles County, we have expanded our clinic practice locations to increase access to patient care and brand recognition of Nanoom Medical Group which means in the "Spirit of Sharing". Our clinic practice includes board certified family medicine physicians, internists, gynecologist, and nurse practitioners who studied both in the United States and Korea.
Our mission is to continue providing quality care for a variety of conditions. We are proud to serve our community and help our patients quickly return to better health. It is important to establish your care with a primary care physician (PCP) for your overall health and well-being. The Our care team offers comprehensive healthcare for a patient's entire family and what makes us different is that we also focus on preventive care. Routine screenings often involve evaluating a patient's blood, checking for early warning signs of chronic disease, such as diabetes and high cholesterol. Not only can we diagnose and treat medical issues among patients of all ages, we also strive to help patients achieve their optimal health. Whether you require a flu shot or a medical consultation, we are here to serve your individual needs. Patients continue to come back to the clinic for medical care and often times refer their friends and family. Another service we provide is performing physicals required by the Immigration and Naturalization Service (INS).
We know going to the doctor can be a little overwhelming at times, so we are happy to provide you with our new patient forms ahead of time so that you can fill them out prior to your appointment and save you time during your visit. These forms are available under the Patient Resources tab listed above. Remember to bring a list of all medications you may currently be taking as well as any previous medical records you may want to provide.
Please know that we comply with applicable Federal civil right laws and do not discriminate on the basis of race, color, national origin, age, disability, or sex. Resources are available for patients whose primary language is not English.
We are offering FREE COVID testing
For more information, to schedule an appointment, or a telehealth visit call us today!
Edwin Choi, MD
Family Practice
Chief Executive Officer